OIB-TAC Holds Year 3 Advisory Council Meeting, Highlights Growth and Plans for Year 4
OIB-TAC Holds Year 3 Advisory Council Meeting, Highlights Growth and Plans for Year 4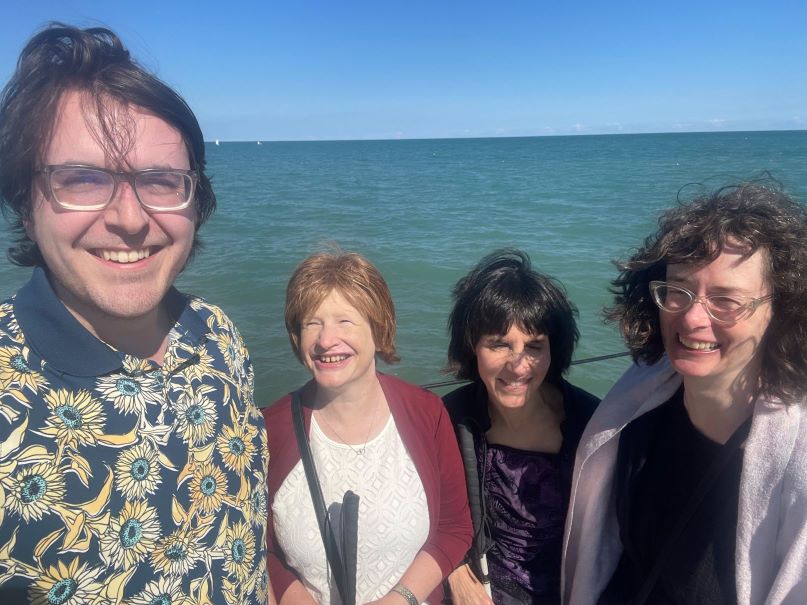 The Older Individuals who are Blind Technical Assistance Center (OIB-TAC) recently held its Year 3 Advisory Council meeting on Sept. 13-14, 2023 at the Hadley Building in Chicago, IL. During these quarterly meetings, members of the council offer feedback and direction on the OIB-TAC's activities for its Rehabilitation Services Administration (RSA) grant. 
The council consists of professionals from various agencies, organizations, and groups that serve or represent older individuals who are blind or have low vision (B/LV). Organizations represented include the Oregon Commission for the Blind, the National Aging and Disability Transportation Center, the Alliance on Aging and Vision Loss (AAVL), the National Federation of the Blind (NFB), the American Council of the Blind (ACB), the National Council of State Agencies for the Blind (NCSAB), Hadley, the Centers for Independent Living (CIL), the Association for Education and Rehabilitation of the Blind and Visually Impaired (AER), and VisionServe Alliance.  
During the meeting, the OIB-TAC staff, including Project Director Kendra Farrow, Older Blind Specialist Jennifer Ottowitz, Older Blind Specialist Polly Abbott, and Program Coordinator Isaiah Postenrieder, shared insights from Year 3 activities. 
Ottowitz shared about the center's webinar activities. From October 2022 to August 2023, there was an average attendance of 39 people, which was a 30% increase over the same period in Year 2 of the grant (Oct. 2021-Aug. 2022). The most attended webinar, with a turnout of 105 participants, was the July session on Charles Bonnet Syndrome (CBS) and its importance. 
The council also discussed various topics, including upcoming courses, the Time to Be Bold campaign, and strategies for outreach and deeper involvement in the aging community. 
Looking ahead, the staff and council members brainstormed activities for Year 4. The focus will be on developing new program manager trainings, increasing participation in current activities, and spotlighting emerging trends. A particular emphasis will be placed on recognizing and addressing ageism, ensuring that the needs and concerns of older individuals are met with respect and understanding. 
The OIB-TAC remains committed to providing information and resources that guide programs toward best practices in promoting independence, community involvement, and well-being for older individuals with B/LV. With the guidance of its advisory council, the center is poised for another year of growth, outreach, and positive impact.